CBN Governor re-appointment: Manufacturer lauds Buhari …Says CBN monetary policy is stabilising naira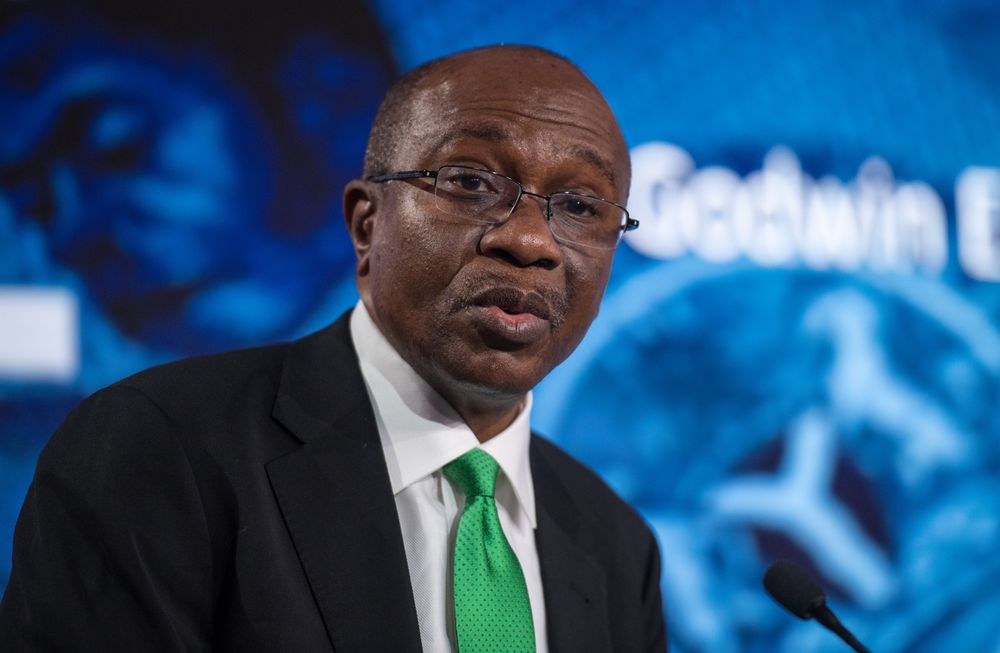 CBN Governor re-appointment: Manufacturer lauds Buhari
.Says CBN monetary policy is stabilising naira
By Udeme Clement
The Chairman, T & C Group of the Manufacturers Association of Nigeria, Mr. Ikpong Umoh has commended President Muhammadu Buhari for the re-appointment of Mr. Godwin Emefiele, as the Governor, Central Bank of Nigeria, CBN, for a second term.
Umoh who is also a manufacturer and the Chief Executive Officer, CEO, Stellarchem Nigeria limited, said CBN under the leadership of Emefiele, has been able to stabilise the naira notwithstanding the challenges facing the economy generally.
He enthused, "If you look at the achievements of CBN under Emefiele, especially in the area of interventions in major sectors of the economy, you will give him credit for these."
The Stellarchem CEO pointed out, "I am particularly happy about what the President has done, because Emefiele is a non-Fulani person in his cabinet."
"He went on, "As I said earlier, Emefiele did well in rolling out intervention programmes to grow the economy. However, another area that must be given serious attention is access to credit by local manufacturers.
"As the monetary authority in the financial sector, CBN should come up with a policy that will make commercial banks to give manufacturers credit to expand their operations
"This is quite imperative because it is the real sector that creates sustainable jobs in the country. Portfolio investors are interested in making profits not in creating jobs and can move their investments out the country once the economy is experiencing crisis".
His rising profile
Emefiele holds BSc and MBA in Finance from University of Nigeria, Nsukka.
He is alumnus of Executive Education, Stanford University, Harvard University, (2004) and Wharton School of Business (2005).
He lectured Finance, as well as Insurance at Nsukka and University of Port Harcourt, before his full time career in the banking sector.
More so, Emefiele worked as the Executive Director, Corporate Banking, Treasury, Financial Control and Strategic Planning with Zenith Bank. He was also a Director, Zenith Bank (Gambia).
His hard work and assiduousness paved the way for him to become the Deputy Managing Director of Zenith Bank, later the Chief Executive officer and Group Managing Director of the same Bank.
In June 2014, he was appointed Governor of the Apex Bank by former President Goodluck Jonathan.
Today, Emefiele sits atop CBN as the Governor. His intervention programmes in the last few years contributed tremendously in moving Nigeria's economy forward, especially during the recession, which brought so much uncertainty to the system.
About Post Author