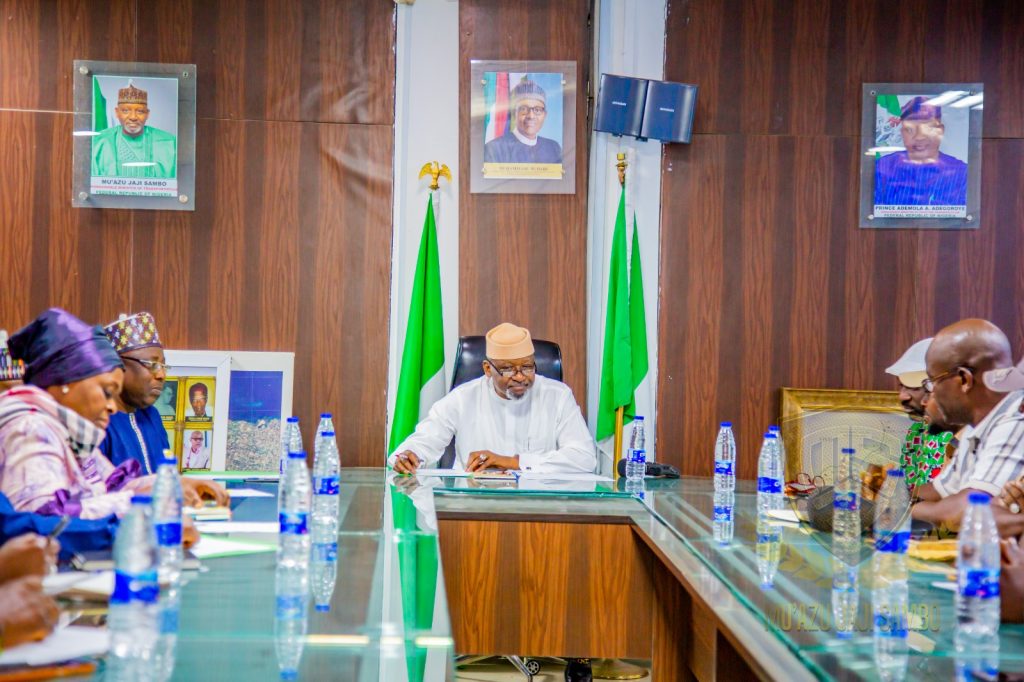 FG to step up security surveillance on Abuja-Kaduna rail corridor
The Minister of Transportation, Mu'azu Jaji Sambo, has given assurance that the Federal Government will implement far-reaching, all-round security strategies to ensure safety of passengers, personnel and assets along Abuja-Kaduna rail corridor and other rail corridors in the country.
Speaking during a meeting with members of Nigerian Union of Railway Workers in Abuja, the Minister said part of the strategies to be adopted is 24/7 online real-time monitoring of the Abuja-Kaduna rail corridor.
He said a command centre will be set up for Abuja-Kaduna rail corridor to monitor movement of train. Also, a monitoring device will be installed in the train, which will enable the train captain to view the rail tracks up to 2 km ahead.
Sambo said strategies have also been put in place to ensure adequate screening and identification of passengers on board the train. This, he said becomes necessary to prevent certain categories of passengers from gaining unhindered entry into the train.
In this regard, the Minister explained ; "to buy a ticket, a passenger would be required to present his National Identification Number (NIN). After ticket purchase, before gaining entrance to the lounge, the passenger would be required to place his ticket on a validator, which would display information about the passenger, including his picture. The passenger would only be allowed to board the train after necessary validation and authentication".
According to him; "There is going to be armed uniform and plain clothes security operatives onboard the train. Trained police personnel would also be stationed at all the stations along Abuja-Kaduna corridor. A response team would also be put in place, some of whom would be on motorbikes, some in land rovers. ".
While noting that the current security challenge in the country will soon be surmounted, the Minister expressed optimism that the proposed security plan will be approved by the Federal Executive Council (FEC) in the coming week.
"The proposal was earlier taken to FEC, but the Council had asked for more clarification and clearance from NITDA. It will be represented having gotten the necessary clarifications and clearance", he said.
Responding to requests by the Railways Workers Association, the Minister promised to look into the issue of the condition of service and also push for implementation of salary enhancement for the railway workers.
The Minister directed that a nine-man committee be set up to deliberate on the issue of monetisation of staff quarters and come up with acceptable and implementable recommendations.
Speaking earlier, President of the Nigerian Union of Railway Workers, Comrade Innocent Ajiji, requested the Minister to intervene and help find lasting solutions to some problems being faced by members of the Association.
He enumerated the problems to include incessant attacks on the trains, poor condition of service of railway workers, poor remuneration and monetisation of staff quarters.