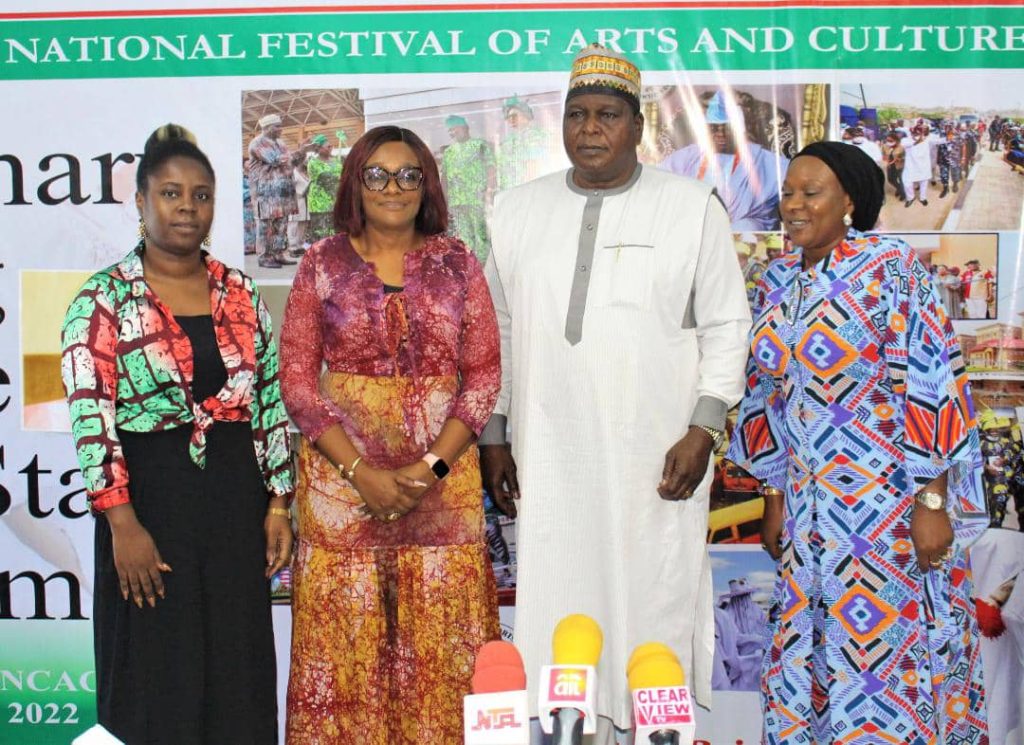 Tourism development :  NATOP Seeks NCAC partnership 
The Director General, National Council for Arts and Culture, Otunba Segun Runsewe has expressed his readiness  to support moves aimed at revamping tourism economy for the Nigerian nation.
Otunba Runsewe made this known in his office while playing host to the newly elected Executives of Nigeria Association of Tour Operators (NATOP) during courtesy visit.
The Director General, who congratulated the newly elected Executives on their victory, expressed delight over the visit, which according to him will cement the already existing relationship between  NCAC and NATOP.
Addressing the gathering, Runsewe stated that one of the ways a Tour Operator breaks even is to establish partnership with tour operators in other parts of the world, to aid their operations in tour packaging with good cultural contents that will make a difference.
He said NATOP has the capacity to improve the country's Gross Domectic Product through Tourism Economy; but decried the situation where the dream of the association has not been fully brought to reality,  owing to the low level of marketing cultural contents.
He urged  :   "Our culture is very rich. It is therefore your responsibility to package and market our rich cultural heritage and make it more attractive to the world".
The Director General revealed that owing to the important role NATOP plays in marketing the good cultural potentials of Nigeria, Tour Operators will be given a special platform during this year's National Festival for Arts and Culture (NAFEST) holding in Lagos next month to enhance its activities.
Speaking earlier, the newly elected President of the association, Mrs Ime Udoh said they were in the culture headquarters to introduce the new Executives of the association and to thank Otunba Runsewe for his immense contributions to development of Culture and Tourism sector; and to tap from his wealth of experience.
She stated that as the umbrella body of all tour operators in the country, the onus is on the association to market the country and the best tourist sites in the world given all its God given potentials.
According to her, the task of fulfilling the association's mandate is enormous, saying "we want to leverage on the Council to succeed. We are here to  collaborate with NCAC to portray our country as the best tourists destination in the world, by selling rich culture and heritage to transform the sector to be the oil that should drive the economy." she explained.
She expressed the association's readiness to partner with the Council and tap from the window created by INAC Expo and NAFEST; Council's major programmes to create jobs and alleviate poverty among Nigerians.