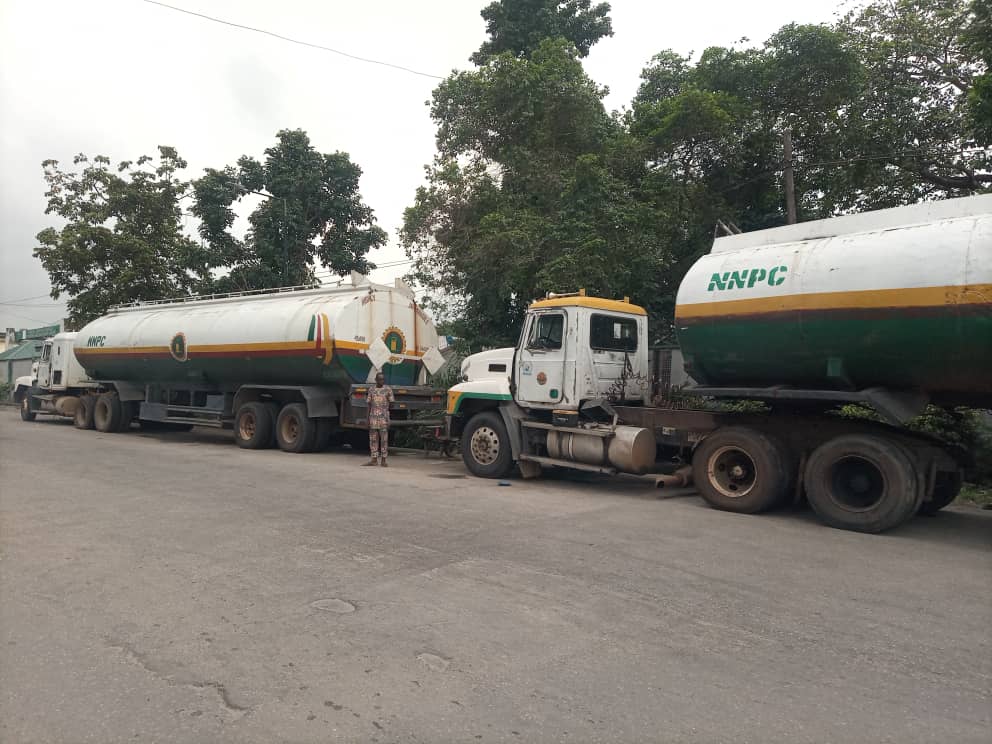 Again :  Customs FOU rattles smugglers :
Seizes 2 tankers with 80,050 litres of adulterated diesel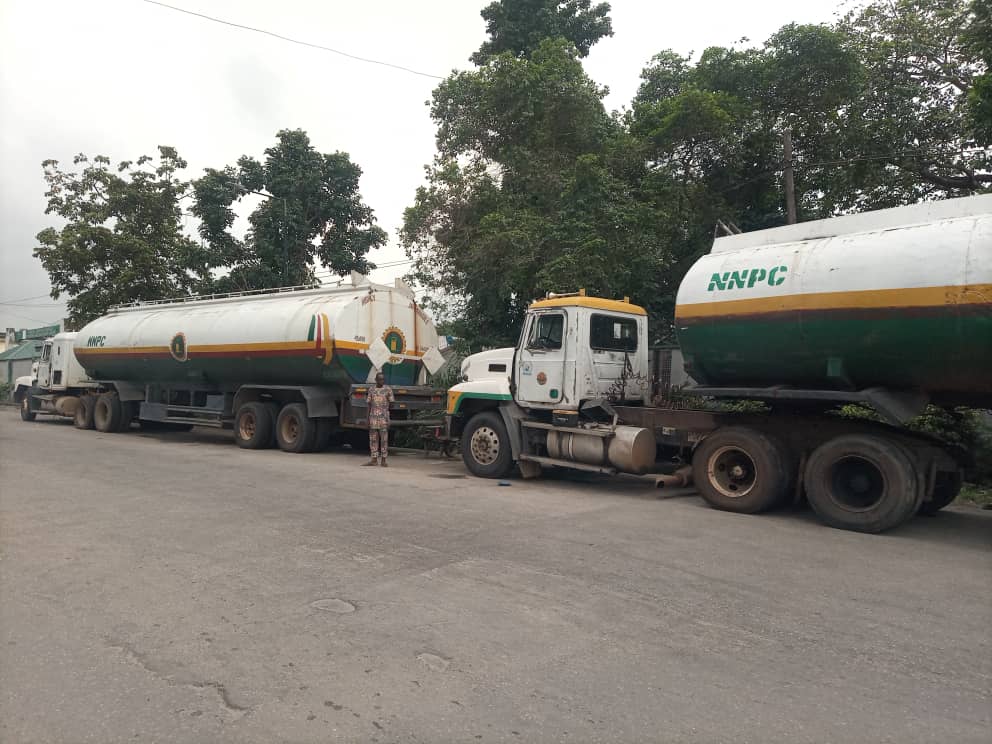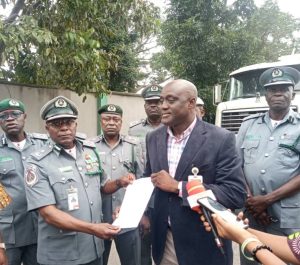 The Federal Operations Unit (FOU) Zone 'A', of Nigeria Customs Service has again seized two tankers loaded with 80,050 litres of adulterated diesel.
This spectacular seizure is coming just few days after the same Unit showcased mind-boggling seizures of Military uniforms; 20 drums of Carbide known to be inflammable and reactive chemical, as well as other prohibited items worth millions of Naira in Duty Paid Value (DPV).
Thus, in the spirit of inter-agency collaboration, the Customs Area Controller (CAC) of the Unit,
Comptroller Hussein Ejibunu, handed over the two tankers of diesel to the representative of Nigeria Midstream and Downstream Petroleum Regulatory Agency, NMDPRA, Mr Patrick Musa.
Speaking further, Comptroller Ejibunu, disclosed that the adulterated petroleum product was intercepted by his team in Ijebu Ode, Ogun State, through timely use of intelligence.
He revealed that the first tanker with registration number DBT 599 XA, conveyed 44,450 litres of diesel;
while the second tanker with registration number USL 561 ZC, loaded 35,605 litres of the product, making a total of 80,050 litres, as shown above.
Comptroller Ejibunu, who has given smugglers a hard fight in Zone 'A', explained that the documents used in carrying the seized product, as well as the sample were thoroughly examined. The papers were discovered to be forged documents while the diesel was adulterated.
Upon such discovery, Customs also officially wrote NMDPRA for further verification. Yet, the papers were confirmed to be forged and the product substandard.
The CAC frowned at nefarious activities of smugglers, warning economic saboteurs to desist from illicit trade and allow sanity in the system. He stressed that his Unit is a no go area for illicit trade,  as they are working in tandem with the vision of the Comptroller General of Customs to promote economic growth; and will not hesitate to seized smuggled items.