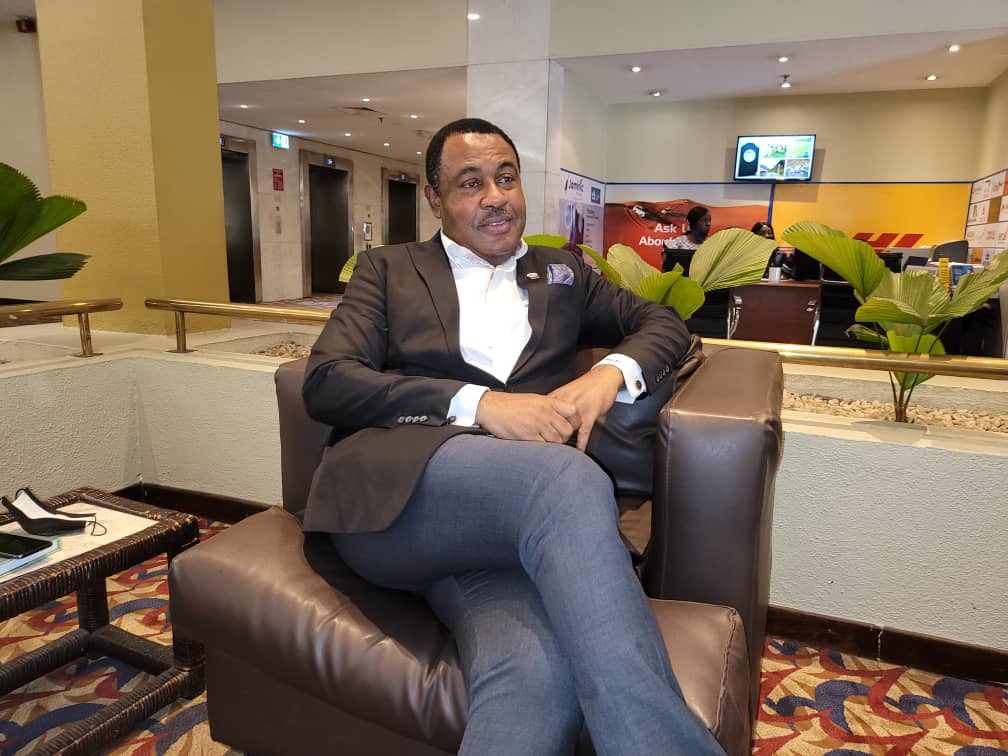 ANLCA's leadership tussle :
Hon Tony Nwabunike, the Great Colossus defeats expelled members
* Go home for arbitration, Court tells Mustapha, others
* Recognises supremacy of ANLCA's Constitution in resolving internal issues
By now, defaulting members expelled by Association of Nigerian Licensed Customs Agents (ANLCA), must have realised that charity begins at home with the right decorum, not in the Court room, not by gross display of arrogance, hiring hoodlums to invade association's Secretariat, not by plotting coup to unseat a serving National President of a reputable association like ANLCA established since 1954, even before Independence in 1960.
By now, they must have also realised that the Almighty God in his Holy Book – the Bible says we should respect our leaders and those in position of authority.
By now, they must have known that their incessant attacks, invasion of ANLCA's Secretariat and brutality of innocent workers including NYSC members are all actions in futility and a road leading to no where.
"Go home for arbitration", echoes A Federal High Court in Lagos, ordering a stay of further proceedings in the suit filed by expelled members. The Court in recognition of the supremacy of ANLCA's Constitution in resolving internal issues
ordered the expelled members to start arbitration in accordance with Article 26 of ANLCA's Constitution.
The Court pronouncement must have sent a red alert to the erring members.
Hmmmmmm !!!
Come to think of it !
Which home will expelled members of ANLCA go for the arbitration ?
This is a question begging for answer.
Is it the same Secretariat they invaded severally with impunity ?
Which Constitution will they use for the arbitration ?
Is it the same Constitution they downplayed by instituting several Court cases against the NECOM, instead of taking advantage of internal dispute resolution mechanism enshrined in ANLCA's Constitution to address their differences ? This is laughable indeed !
Recall that from 2020 till now, the same expelled members have invaded the National Secretariat three times.
In 2020, they hired miscreants who callously attacked ANLCA's Secretariat and destroyed properties worth over N20 million.
Last year 2021, the same people allegedly invaded the Secretariat with armed Police men from Zone 2 division, Lagos.
Only few days ago, they used a vacated injunction obtained since 2019, which was challenged in Court and deceitfully lured Policemen to invade the Secretariat.
They allegedly burgled the main entrance to the Secretariat and forcefully gained access to the premises, in a deliberate attempt to unseat a National President constitutionally elected into office, Hon. Prince Tony Iju Nwabunike.
That was not all.
They allegedly instigated another attack against the person of the National President while on official duty at PTML. Hon. Tony Nwabunike was physically assaulted and robbed of his expensive phones, undisclosed amount of money and other personal belongings.
More so, with this latest Court pronouncement, Hon Nwabunike has been vindicated. The Great Colossus has defeated his detractors.
He came, saw and conquered !!!
The antics of his opponents in trying to derail his administration have failed woefully.