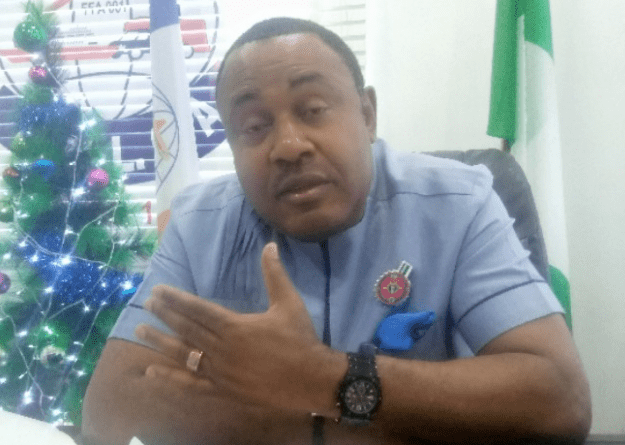 2022: ANLCA hits the ground running
* As members visit SIFAX terminal
* ANLCA's visit to SIFAX will promote ease of doing business – Hon Tony Nwabunike
The visit by National Association of Nigerian Licensed Customs Agents (ANLCA) to SIFAX Group Offdock terminal II at Ijora, Lagos will promote ease of doing business in the maritime sector of the economy, said ANLCA's National President, Hon Prince Tony Iju Nwabunike.
Hon Nwabunike made this assertion in a press statement released on ANLCA's platform.
According to him, "The courtesy visit led by ANLCA's National Secretary, Alhaji Babatunde Mukaila, the National Financial Secretary, Hajia Bola Muse, the Coordinator of Compliance Team, Alhaji Lameen and other members is a step in the right direction."
He added: "The visit is timely and aims at enhancing a cordial working relationship between Customs brokers and terminal operators, in order to promote ease of doing business, as directed by the Federal Government.
"The move by ANLCA in visiting SIFAX is a good initiative, which is in line with the policy of Federal Government on ease of doing business in the industry."
He stressed :
"As stakeholders in the industry, the visit by members of ANLCA to SIFAX and other terminals will enable us to address some of the operational challenges facing Customs brokers and freight forwarders on cargo clearing chain.
"Recall that ANLCA's Compliance team was inaugurated recently with a mandate to monitor activities of terminal operators, as well as agencies saddled with the responsibility of cargo clearing at ports.
"Therefore, the visit is important to give the Compliance team first hand information on the operating environment of the terminals"
About Post Author