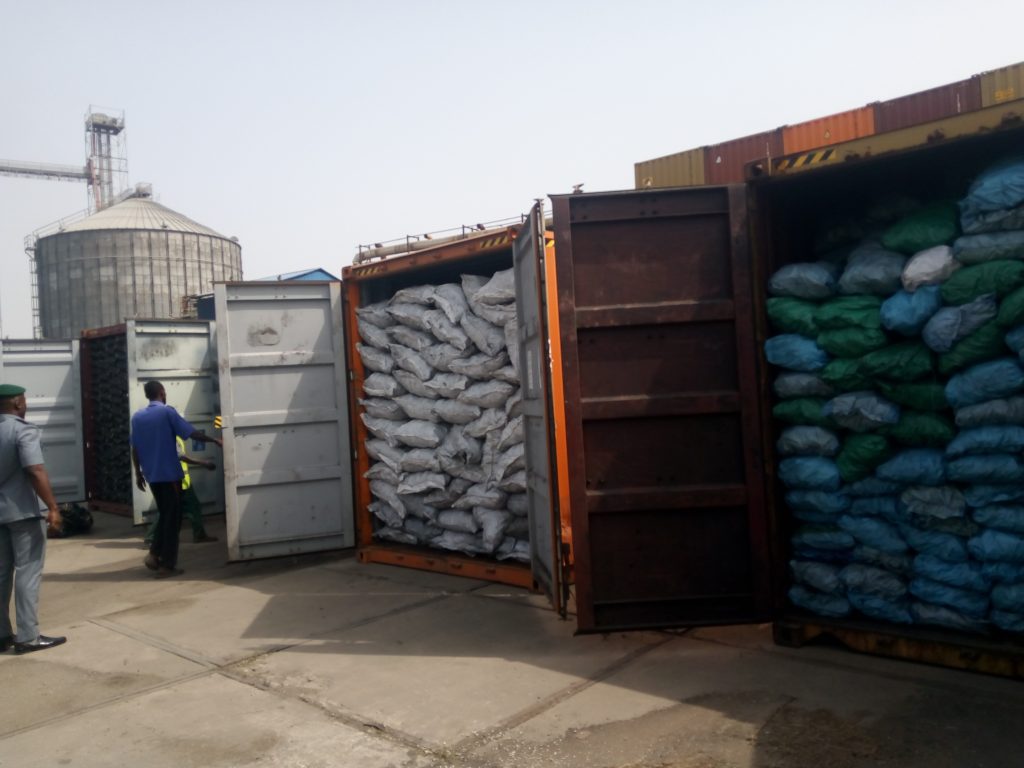 N32.7bn revenue collection :
Compt Swomen Applauds CGC on officers' welfare, promotion
* Puts compliance level at 60 %
The Customs Area Controller (CAC) of Kirikiri Lighter Terminal (KLT) Command, Comptroller Hammi Swomen has applauded the Comptroller-General of Customs, CGC Hameed Ali for logistics support and improved welfare provisions for officers, which he said boosted their morale on the line of duty for greater productivity.
He gave this commendation during a press conference, where he disclosed huge revenue collection of over N32.7 billion, realised from January to November 2021, surpassing N19.7billion the Command generated the same period in 2020.
Responding to questions on incentives for officers for outstanding performance, he enthused :
"It will interest you to know that KLT Command had a high number of promoted officers in the last promotion exercise.
"Also, the CGC is doing a lot in terms of officers' welfare and provision of work tools, which greatly encouraged our officers to give their best in carrying out their statutory duties".
In the same vein, Compt Swomen has rejigged operational strategies of KLT Command to ensure effective stakeholders collaboration.
He pointed out :
"We hold regular meetings with all relevant stakeholders and sister agencies. We equally carry out joint physical examination. We ensure proper identification and classification of items. We are improving tremendously on our turn around time".
Compt Swomen puts the compliance level among maritime traders at 60 percent, urging importers and their agents to ensure total compliance with government trade policies, in order to enhance seamless cargo clearance and trade facilitation for optimum economic growth.
More so, within the period under review, KLT Command made seizures of vegetable oil (3×40 ft); used tyres (1×40 ft); expired bottled water (1×40 ft) and recently intercepted 24×40ft containers of charcoal, making a total of 29 containers with Duty Paid Value (DPV) of N218.7 million.
For The Records :  Thus, as 2021 fiscal year runs out, the spectacular seizures made by KLT Command under the leadership of Compt Swomen will remain indeleble on the minds of Nigerians, especially his doggedness and swift intervention in saving the lives of innocent citizens from the death-trap of expired bottled water seized through Intelligence.
About Post Author