N17.5bn seizures :
No hiding place for economic Saboteurs at Apapa port – Compt Malanta
"We will make Apapa port a no-go area for illicit traders"
As economic activities increase during the ember month, the Customs Area Controller (CAC) of Apapa Command, Compt Malanta Yusuf said his officers are vigilant at the seaport to curb illicit trade, in order to prevent offensive items from coming into the country through the seaport.
He made this known during a tour of government warehouse at Ikorodu, Lagos, where he displayed massive seizures of 97 containers recorded by Apapa Command from January to November, 2021, worth over N17.5billion in Duty Paid Value – DPV.
Compt Malanta advised importers and their agents to desist from concealment and follow the rules of engagement, as the Command will not hesitate to seize their wares and prosecute economic saboteurs in accordance with the law.
He said; "1 am appealing to importers to comply with government trade policies to avoid losing their investments.
"No matter the method they want to use in concealment and false declaration, we are going to uncover it through timely use of Intelligence.
"Aside credible Intelligence, we are working in synergy with other sister agencies at the port to check illegal imports. We are also deploying forensic manifest management system to detect concealments."
He went on :
"There is no hiding place for defaulters. No matter how they try to circumvent the system, we will always be a step a head of them. Gradually, we will make Apapa port a no- go area for all illicit traders."
In the area of revenue generation, the Command raked in a whopping sum
of N89.7 billion in November 2021,
which is the highest monthly revenue collection by any Customs formation in the country.
Also, the Command realised a huge sum of N784.8 billion from January to November 2021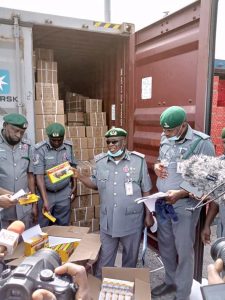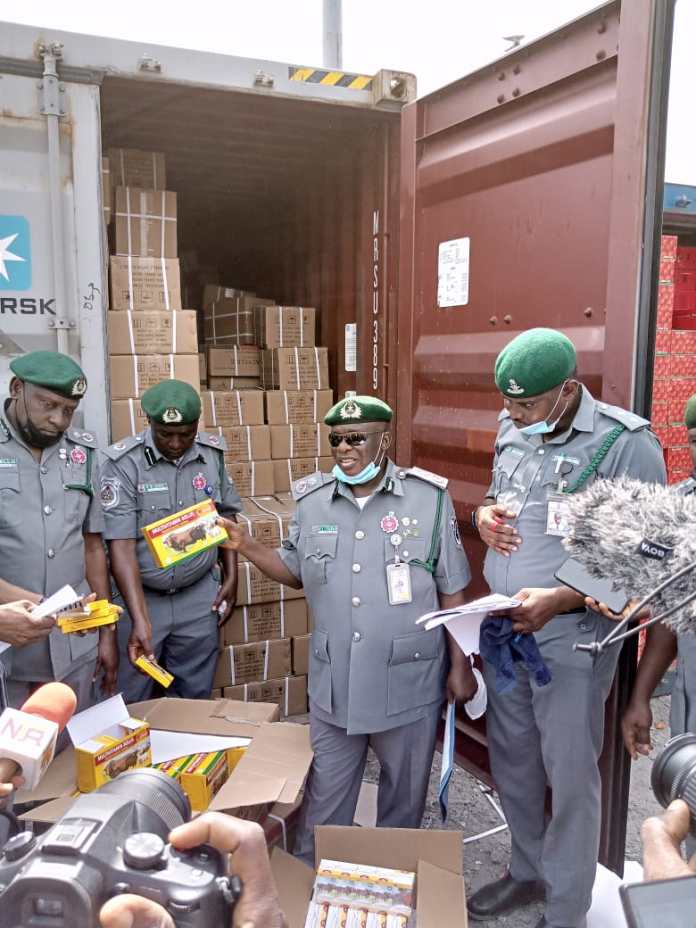 Seized items :