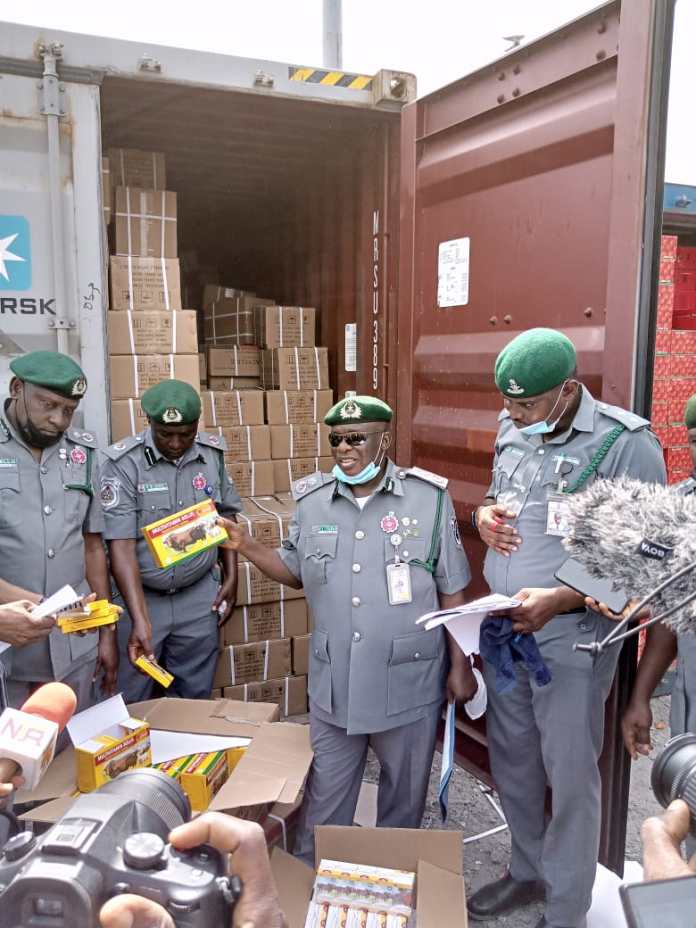 Revenue collection by Apapa Customs on geometric progression :
* Rakes in N784.8bn
* Seizes 97 containers worth N17.5 bn
* Compt Malanta harps on honest declaration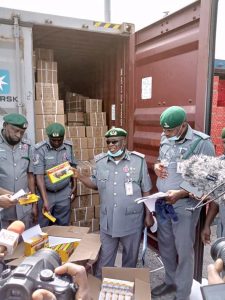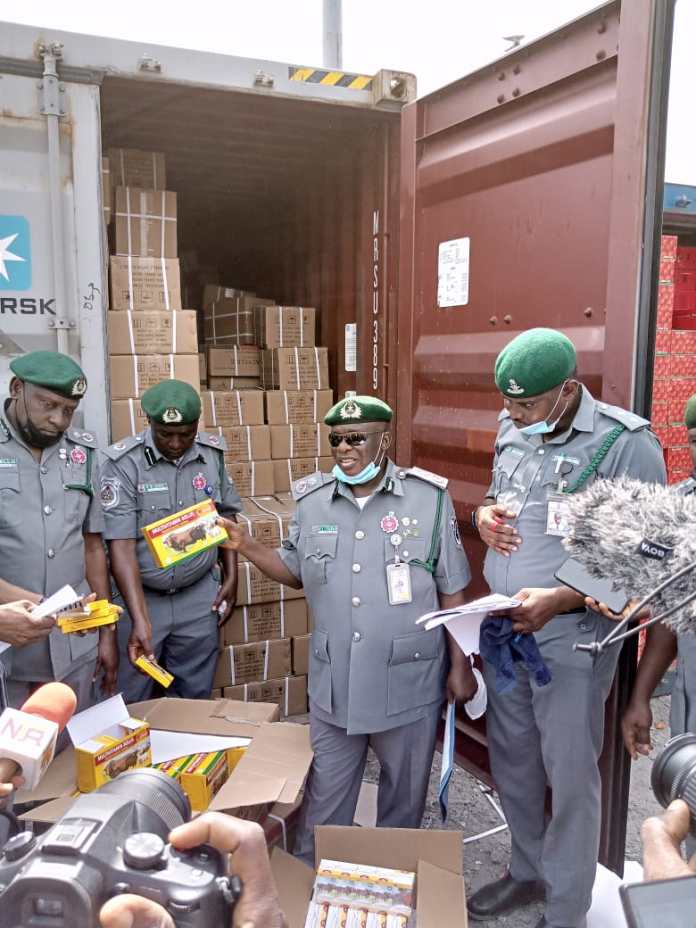 The Customs Area Controller (CAC) of Apapa Command, Compt Malanta Yusuf and his officers have made remarkable performance in revenue collection for the Federal Government, trade facilitation and anti-smuggling operations in 2021.
The team through hard work and resilience collected a record-breaking revenue figure of N89.7 billion in the month November 2021 , which is the highest monthly collection ever made by any Command of Nigeria Customs Service (NCS).
Also, the Command generated a huge sum of N784.8 billion into the federation account, from January to November 2021
Most spectacular is the ingenuity the CAC brings to bear in protecting the nation's economy from influx of offensive items and dangerous drugs capable of causing severe hazards in the economic environment.
For instance, the Command just seized thirteen (13) containers with a Duty Paid Value of 285 million in the month of November 2021 alone.
Seizures of 46.55 kg of cocaine concealed in vessels MV KARTERIA and CHAYANEE NAREE with street value of N13.2 billion were also recorded on two different occasions. The Command's seizure record from January to November 2021, stands at ninety-seven (97) containers with a total duty paid value of N17.5 billion.
Addressing reporters after a tour of government warehouse at Ikorodu, where the seizures were displayed in the open, Compt Malanta pointed out; "Notable among the seized items are hard substances like Captagon pills, Cocaine, Tramadol, Codeine syrup, Foreign parboiled rice, Tomato paste, Used clothings and others."
He stressed :
These items were seizures based on clear contravention of sections 46, 47 and 161 of CEMA (Customs and Excise Management Act) Cap C45 LFN 2004.
"For the avoidance of doubt, we would like to reiterate here that we will not compromise proper examination on the altar of trade facilitation, and we will also not relent on sharing intelligence to alert the system on false declaration, even after examination or release of falsely declared cargo.
" Concealments will always be unveiled through the use of forensic manifest management system and synergy with other sister agencies at the port.
"While appreciating our stakeholders and compliant traders for keeping to the rules of engagement on import and export procedures by adhering to the dictates of import/export guidelines, I would like to warn perpetrators of illegalities that our officers are always vigilant to uncover any form of unlawful trade.
"I urge the trading public to make sincere declarations, pay accurate duty and get required permits to avoid losing their investments and facing prosecution."
He enthused :
" This remarkable feat is a result of improved inter-agency synergies, enhanced trade facilitation, speedy dispute resolution and prevention of revenue leakages".
The CAC emphasised zero tolerance for illicit trade, saying Apapa Command under his watch is working in tandem with the vision of CGC Hameed Ali and the Service Management to promote economic growth and development.
Responding to questions on challenges facing the Command despite skyrocketing revenue collection in 2021, Compt Malanta informed; "A Command cannot achieve these feats without challenges. These challenges include logistics and lack of compliance by some importers.
"Some importers are bringing in their goods and increasing prices for end users but they are not willing to pay the correct duty to government.
"I am appealing to importers and their agents to always make honest declaration and pay appropriate taxes to government, in order to enhance seamless cargo clearance and trade facilitation.
"Customs is not increasing charges on imported goods. The Service is only using forensic management techniques to uncover issues of under-payment in the system, thereby making importers to pay correct duty to government".