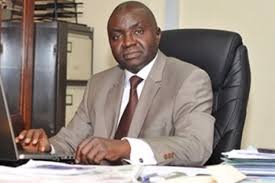 4.03% GDP growth in Q3 2021 marks fourth consecutive growth rate after recession – Dr Muda Yusuf
"The 4.03% GDP growth recorded in the third quarter of 2021 marks the fourth consecutive quarters of GDP growth since the exit of Nigeria from recession in Q4 2020", said, Dr Muda Yusuf, Economist and Chief Executive Officer, Centre for Promotion of Private Enterprise (CPPE).
He added; "However, there are lingering concerns around the inclusiveness of the growth and the productivity of non-oil sector of the economy, which accounts for 92.51% of the GDP".
He explained, "These concerns are underpinned by the weak contribution of the non-oil sector to foreign exchange earnings, revenue and quality jobs. It is also underscored by the weak global competitiveness of the non-oil economy."
His words :
"Key challenges bedevilling the non-oil sector are issues bordering on macroeconomic instability, currency depreciation, forex liquidity, regulatory constraints, policy inconsistency, security of lives and property, structural bottlenecks, barriers to import and export trade and burdensome bureaucracy.
"Meanwhile, the recent positive growth trend in the GDP could be attributed to the following: Rebound of domestic economic activities following the relaxation of restrictions on economic activities and movement within the country.
"Revitalisation of sectors that were earlier on lockdown following the onset of the Covid-19 pandemic such as the hospitality, entertainment, aviation, road transportation, tourism, among others.
The restoration of supply chains that were disrupted at the inception of the pandemic.
"Recovery of the global economy following improvements in investors sentiments as a result of improved vaccination in many parts of the world.
Rebound of commodity prices which had a positive impact on macro-economic outlook. Crude oil price for instance has recorded an impressive recovery in last couple of months. Economic stimulus programmes by monetary and fiscal authorities."