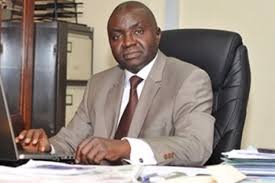 Inflationary pressure remains a major concern for investors – Ex DG, Lagos Chamber of Commerce
*As Food inflation hits 19.57%
The former Director-General, Lagos Chamber of Commerce and Industry (LCCI), Dr Muda Yusuf, has said that inflationary pressure remains a major concern for investors in Nigeria.
He made this known while reviewing economic activities in the last few months.
He explained that though inflation rate has decelerated over the past couple of months, inflationary pressure remains a major cause for concern for investors in Nigerian economy.
Dr Yusuf, who is also the Chief Executive Officer, Centre For The Promotion of Private Enterprise (CPPE),
analysed; "Headline inflation as of September was 16.63 percent while food inflation was 19.57percent and core inflation was 13.74 percent. In all of these, there are worries about implication of the inflationary situation for the economy.
" Inflation had the following impact in the period under review:
It escalates production cost and operating cost for businesses.
It weakens purchasing power.
It depresses sales, turnover and profits of businesses".
He pointed out; "High food inflation aggravates poverty and social tension.
The key drivers of inflation were exchange rate depreciation, illiquidity in the foreign exchange market, insecurity in the farming communities and structural constraints impacting negatively on productivity in the economy".
Looking at the downside risks to the nation's economy, he highlighted ;
"The economy continues to face headwinds even as some degree of recovery is being reported. Some of these headwinds and shortcomings include:
Naira exchange rate depreciation and volatility.
Illiquidity in the foreign exchange market.
High inflationary pressure
Insecurity in parts of the country affecting access to local raw materials, especially agricultural products, and distribution of finished products across the country.
"The biggest challenge reported by investors across all sectors in the past couple of months was about foreign exchange. Practically all investors expressed serious concerns over this predicament. The concerns were around the following; sharp depreciation in exchange rate.The uncertainty, volatility and unpredictability of the rate.
The liquidity problem in official window of the foreign exchange market."
About Post Author