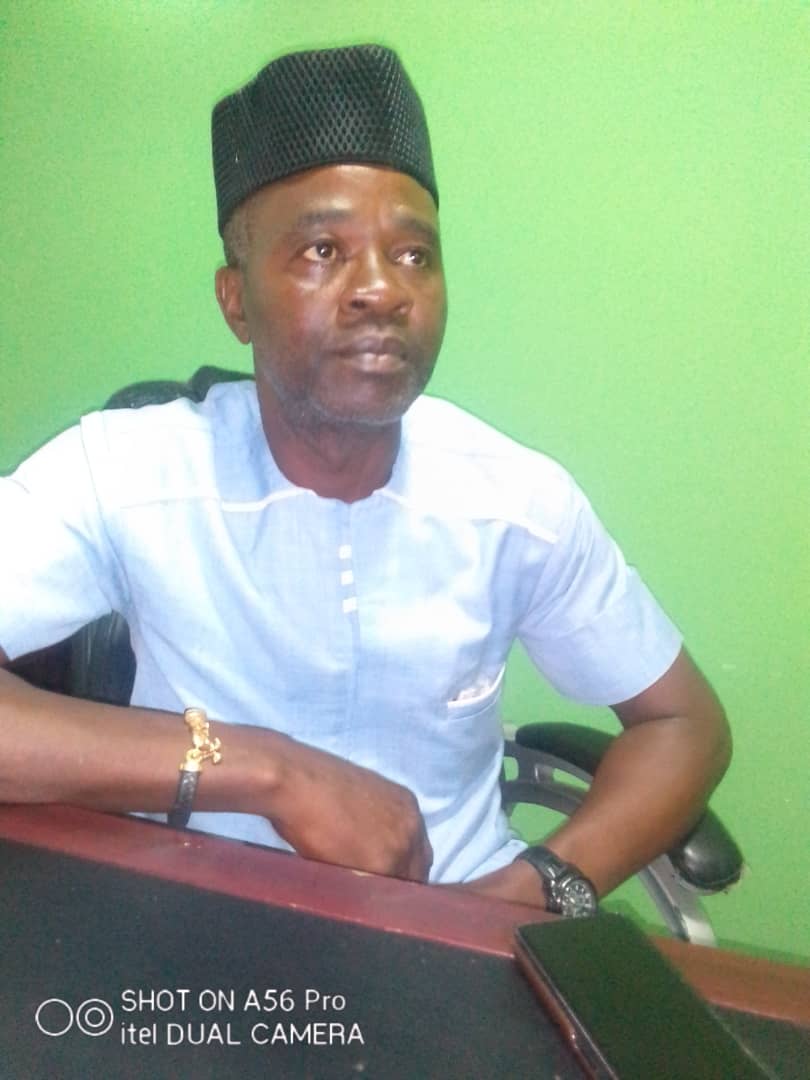 99 % Bonded Terminals in Nigeria lack modern equipment
–Says Eze Uchendu, NAGAFF Chairman, Apapa
* Frowns at arbitrary charges by terminal operators
The newly sworn in Chairman, National Association of Government Approved Freight Forwarders (NAGAFF), Apapa chapter, Fwdr. Prince Eze Uchendu, has said that 99 per cent of Bonded Terminals in Nigeria lack modern operational equipment. This, he said will not be acceptable anymore in the port industry.
He said this while rolling out his action plan to achieve sustainable success in his chapter.
According to him, "most of them are not worthy to be licensed. They are not fit to operate as bonded terminals. Just look at most of them, a place where you see someone combining two to three plots of land to start a bonded terminal, without the requisite equipment and technicalities, that is a no! no !! no!!!"
He emphasised, "A bonded terminal should be sizeable enough to accommodate at least, two to three vessels. It should also contain at least 30 trucks per day. A bonded terminal should also have functional operating equipment for easy operations".
Dovetailing into activities of shipping companies, Prince Uchendu, said; "Though empty containers have been routed to Ikorodu terminal, we have to make it compulsory for every shipping company operating in Apapa to have a proper Holding Bay, where these empty containers will be un-stuffed".
He informed; "My target is to usher in sustainable freight forwarding practice within Apapa port and every other bonded terminal attached to Apapa port."
He explained that there are noticeable loopholes with operations of Terminal operators, which his administration intends to address.
He alleged; "The Shipping companies and terminal operators have been extorting Nigerian freight forwarders over a long period of time and we have noticed with dismay, the mute treatment accorded them by our past Chairmen.
" We are going to work out modalities to address this by sitting on a roundtable with those involved to move the Chapter forward."
He went on; "We are working with a technical team. My administration will quickly take care of some of these key areas where the terminal operators are failing. Areas where they have failed to render good services, as demanded by freight forwarders and the Nigerian government".
His administration, he said is also looking at arbitrary charges by terminal operators and Shipping companies. These according to Prince Uchendu, are two major issues which he intends to tackle first.
He afirmed that to achieve anything, his regime will have to first strengthen the existing cordial relationship with members of the Association and chapter, their relationship with Nigeria Customs Service will also be looked at.
Second, is to call the terminal operators and shipping companies to order.
The Nagaff Chairman however, stated that he will let the Shipping companies and terminal operators know that;
" it is no longer business as usual, those things they cannot do in their mother countries are not also going to be allowed here henceforth.
We cannot afford to allow them do these things".
Continuing he said, " when you look at the current debit Note being issued to importers and their Agents, you will see some unimaginable increases, right from Port charges. We know what it was when the NPA was there. We shall also look at their working efficiency and service delivery. "
Uchendu reiterated his administration's readiness to tackle the excesses of terminal operators.
He informed, "the previous regime had written to them, complained, without any serious impact. This time around, it's going to be a different ball game, because my Exco members are serious minded Individuals and I don't think it's going to be business as usual".
About Post Author