NUJ National President Applauds Leye Ajayi on exemplary leadership in Lagos Council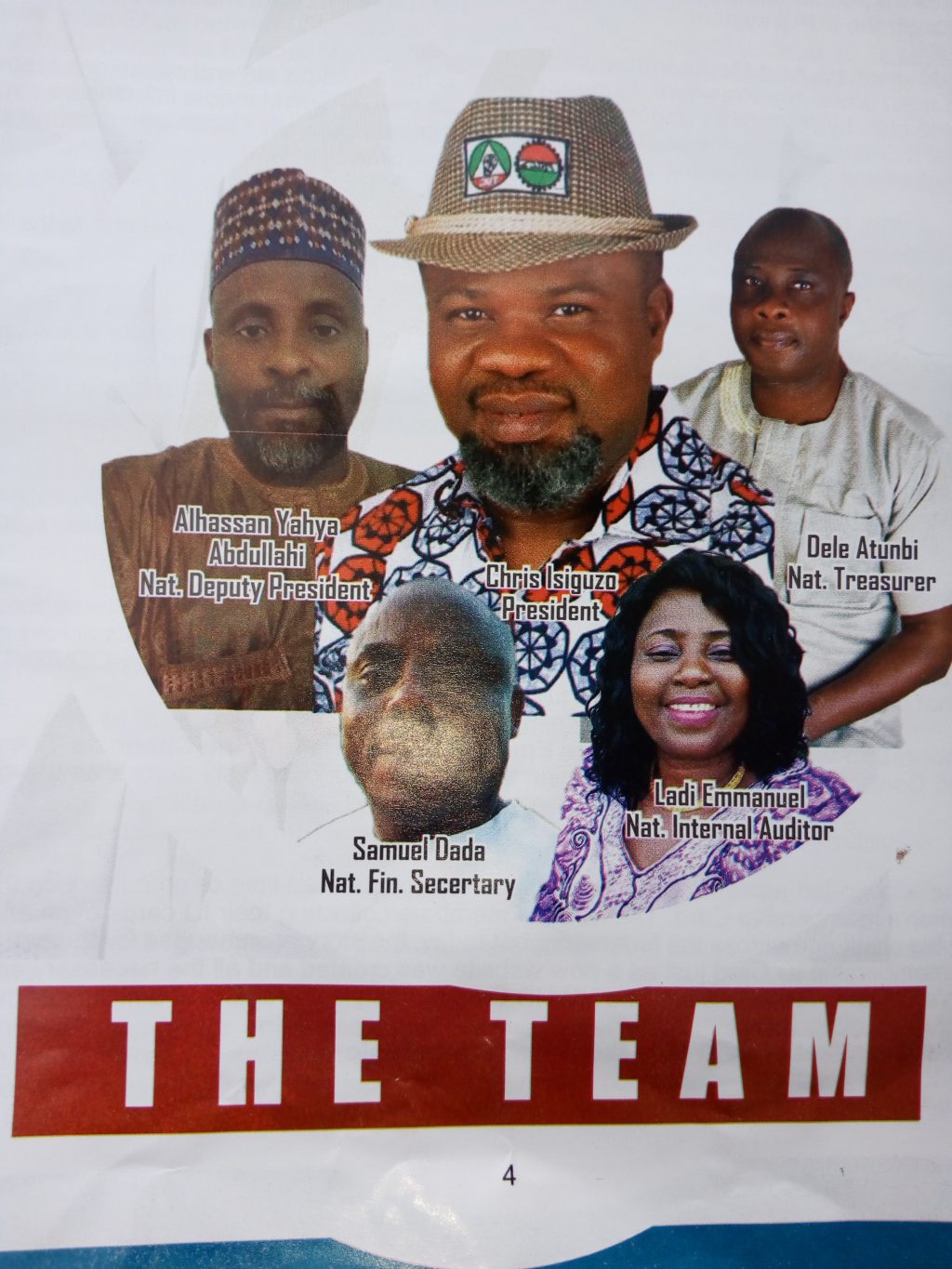 We are taking the Union to greater heights – Says Chris Isiguzo
The National President, Nigeria Union of Journalists (NUJ), Mr. Chris Isiguzo,
has commended the Chairman of Lagos Council, Mr Leye Ajayi, on his exemplary leadership style in Lagos.
He gave this commendation while addressing Journalists, during September 2021 Congress, held last Saturday, in Lagos.
Mr Isiguzo, who was highly impressed with the peaceful atmosphere in which the Congress was organised, showered encomiums on Lagos Council Chairman, as well as his Exco members for bringing unity and orderliness back to the Union.
His expression :
"The mantra of campaign three years ago was to rescue the Union in Lagos. Now, we have succeeded. I am highly impressed with the leadership style of the Chairman and his Exco. I can see peace and unity of purpose among our members in Lagos State.
This is highly commendable. I must thank the Chairman for this.
"The work is still in progress. The Union is one. This is important because the Union makes us strong. We must maintain peace and protect the Union, not to weaken the fabric of the very Union that makes us strong.
"We must work together as a team to strengthen and move the Union forward. My desire is to take the Union to greater heights."
The Congress was really unique and very interesting, as the National President, who came with his team, sought the support of members in Lagos Council for his re-election for second term, in order to consolidate on tremendous achievements made under his leadership in the last three years.
He promised to do more, especially on aspects of welfare of members and capacity building programmes, to upscale the competences of Journalists in carrying out their professional duties across various aspects of news reportage.
Financial Business inquest revealed that NUJ under the leadership of Mr Isiguzo, as the National President, has done series of programmes, which include NUJ round-table on Petroleum Industry Bill (PIB); Media and Migration workshop; NUJ-Google training on the use of Google tools for Journalists; INEC-NUJ workshop in Abuja; INEC NUJ workshop in Enugu State; Police-Media relations programme; Launch of Press Freedom Report; Nigerian Army-Media workshop on conflict reporting and International workshop in China; among many others
Under his watch, Journalists received palliatives during COVID-19 lockdown. Repair of grounded vehicles at NUJ national Secretariat took place under his leadership. Under Mr. Isiguzo, NUJ in collaboration with United States Embassy in Nigeria and Channels Television Academy organised peace and conflict reporting training in nine States, where 180 Journalists across all geopolitical zones in Nigeria participated, just to mention a few.