CRFFN Governing Board : Abuja not appropriate place for election – Dr Aniebonam gives caution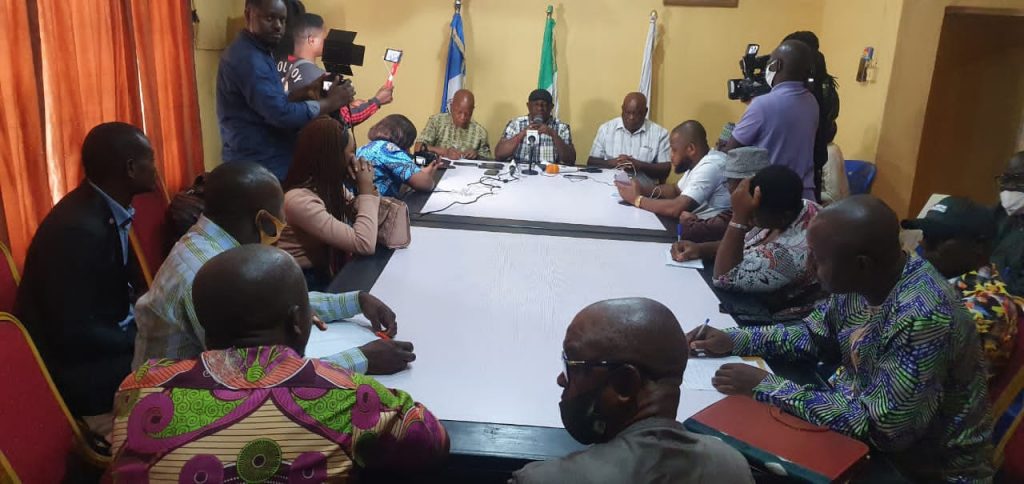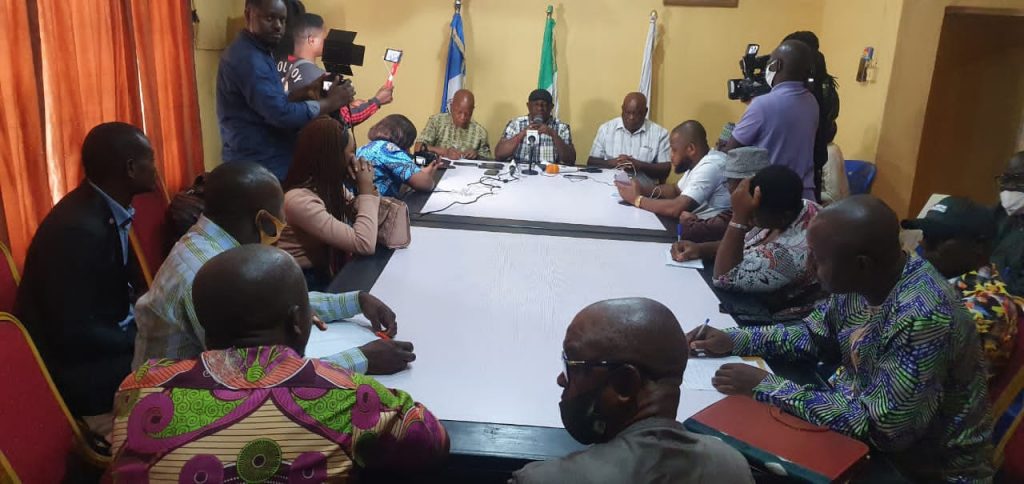 As plan is on top gear for the forthcoming election into the Governing Board of Council for the Regulation of Freight Forwarding in Nigeria (CRFFN), the Founder, National Association of Government Approved Freight Forwarders (NAGAFF), Dr. Boniface Aniebonam, has cautioned Electoral Committee on the choice of Abuja as the venue.
Dr. Aniebonam, who is a major stakeholder in the maritime industry and a reputable freight forwarder, stressed that Abuja is not an appropriate place to hold such election now, considering the security challenge in the country at present.
Dr. Aniebonam, expressed his concern while addressing Journalists during a press conference, held by NAGAFF in Lagos.
The NAGAFF Founder also mentioned road network and accessibility of the venue, as important factors that must be put into consideration in selecting a place for such important exercise.
His words : "Lagos is the hub, taking into cognisance the number of people who will be moving from Lagos to Abuja for the purpose of that election.
The road network across the country is not good. Also, I don't know how many people can afford to go by Air. These are things the Federal Government should consider in picking a venue for the election.
Speaking further, Dr. Aniebonam, advised the Federal Government, as well as the Electoral Committee to make wide consultations with relevant stakeholders in the sector. This, he said, becomes imperative to make informed decisions for the conduct of the election.
According to him, CRFFN is a professional body, also an agency of government established to regulate the practice of freight forwarding in the country. As such, stakeholders should be carried along in deciding a venue for election into the Governing Board of the Council.
Responding to questions on the performance of CRFFN so far, Dr. Aniebonam emphasised that the Council, which is saddled with the responsibility of regulating activities of freight forwarders in the maritime industry in Nigeria, must live up to its responsibility as a regulator. This, he said is the only way the Council can curtail influx of non- freight forwarders, who are not professionals into the system.
His assertions :
"I expect the Electoral Committee for this particular election to interact with registered Associations in the industry. This is because
the best option right now is for the Committee to use the existing register for the purpose of this election, in order to ensure that non-freight forwarders are not allowed to vote "
Going forward, Dr. Aniebonam, gave assurance that NAGAFF as an organisation is ready for CRFFN Governing Board election, to help reposition the Council at enforcing standards of professionalism in the system.
He revealed that 10 NAGAFF members have picked forms seeking election into the Council.
Dr. Aniebonam, also called for immediate removal of CRFFN from Ministry of Transportation to Ministry of Trade and investment, to enable the Council carry out its regulatory functions actively.