Compt Jibo rattles smugglers at Seme Border :
Seizes 8 tankers of petrol, 3, 447 parcels of dangerous drugs, 109 vehicles,
items worth N886.4million
Facilitates N15.6billion exports
The Customs Area Controller (CAC), of Seme Border Area Command, Compt Bello Mohammed Jibo and his enforcement team are carrying out what can be described as a total anti-smuggling onslaught against smugglers sabotaging the nation's economy, at Seme, the border between Nigeria and Benin Republic.
Indeed, Compt Jibo has given illicit traders a tough time since he was posted to Seme Border, all in a bid to protect the nation's economy from influx of offensive items.
This is evidence in massive seizures of contraband made by the Command in its anti-smuggling operations.
Addressing Journalists during a press conference at SEME-KRAKE
border yesterday, on activities of the Command from January till date, Compt Jibo, unveiled mind-blowing 1, 244 seizures. These were
3, 447 parcels of dangerous drugs (Cannabis Sativa), with a street value of N98.9million; and 10,309 jerrycans of smuggled petrol (25 litres each), equivalent to eight trailer tankers.
Other seized items include 10,706 bags of foreign rice; 44 bags of NPK Fertilizer; 608 cartons of frozen Poultry Products; 784 rolls of Cigarette; 109 units of smuggled vehicles; 11 Jerrycans of vegetable oil (25 litres each); 843 cartons of tomato paste; 605 pairs of used Shoes in 12 sacks; 17 sacks of
used clothes; 19 used tyres; 153 sachets of Herbicides; 1419 packs of different drugs and other general merchandise, with a Duty Paid Value (DPV) of over N886.4million.
The CAC said that out of the total smuggled vehicles intercepted, 37 are presently in Court awaiting condemnation.
He attributed the anti-smuggling feats recorded by his Command to professionalism, dedication, integrity and resilience displayed by his gallant officers on the line of duty.
His assertions; "The commitment of our officers and a very good working relationship with our stakeholders contributed immensely to the successes achieved within the period under review.
"Securing our borders is a collective responsibility. The Nigeria Customs Service ensures inter-agency cooperation and coordination among all other security agencies at the border. The agencies work together towards a common purpose in making sure our borders are free from crimes. Therefore, the Command is handing over the seized substances including other seizures of cannabis to NDLEA with combined total of 3, 447 parcels
"The above successes recorded could also be attributed to continuous robust stakeholders engagements, vigorous intelligence gathering through collaboration with the host communities, especially the youths and security agencies".
The CAC disclosed :
"In a bid to ensure significant improvement of revenue collection, the Command began activities of the year, 2021 with focus on the main objectives of revenue collection and facilitation of legitimate trade.
" However, the Benin Republic economic policies affected the revenue drive of our Command, as all goods transiting through Benin were mandated to pay some duties and levies by the government of Benin Republic, which is contrary to ECOWAS protocols and international transit agreements.
"Nevertheless, the Command collected N718.8 million as revenue during the period under review.
In addition to that, the Command processed and exited export trade volume of 635, 149.23 metric tons, with Free On board (FOB) value of N15, 564, 130, 518.09, (approximately N15.6 billion).
"The NESS value is N78.2million during the period under review. Under ETLS, the Command treated and exited 1,314 trucks of goods under the scheme.
The Grand total for both seizure and revenue during the period under review is N1, 605, 256, 693. 26 (N1.6 billion).
"It is pertinent to thank the Comptroller-General of Customs, CGC Hameed Ali and his management team for their support and guidance, the gallant and patriotic officers of the Command for their commitment to the development of our country".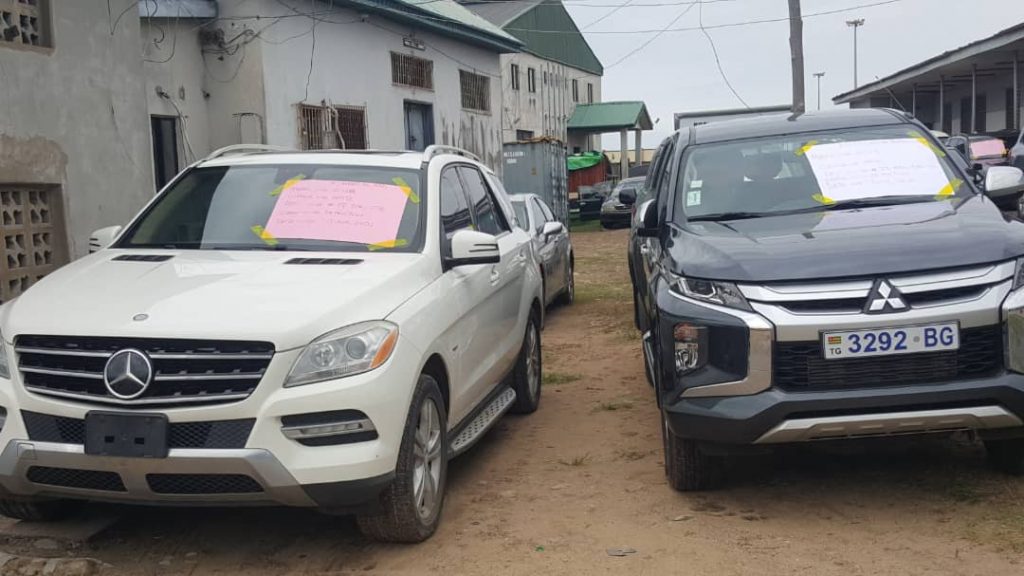 About Post Author