More honours for Nwabunike Matriarch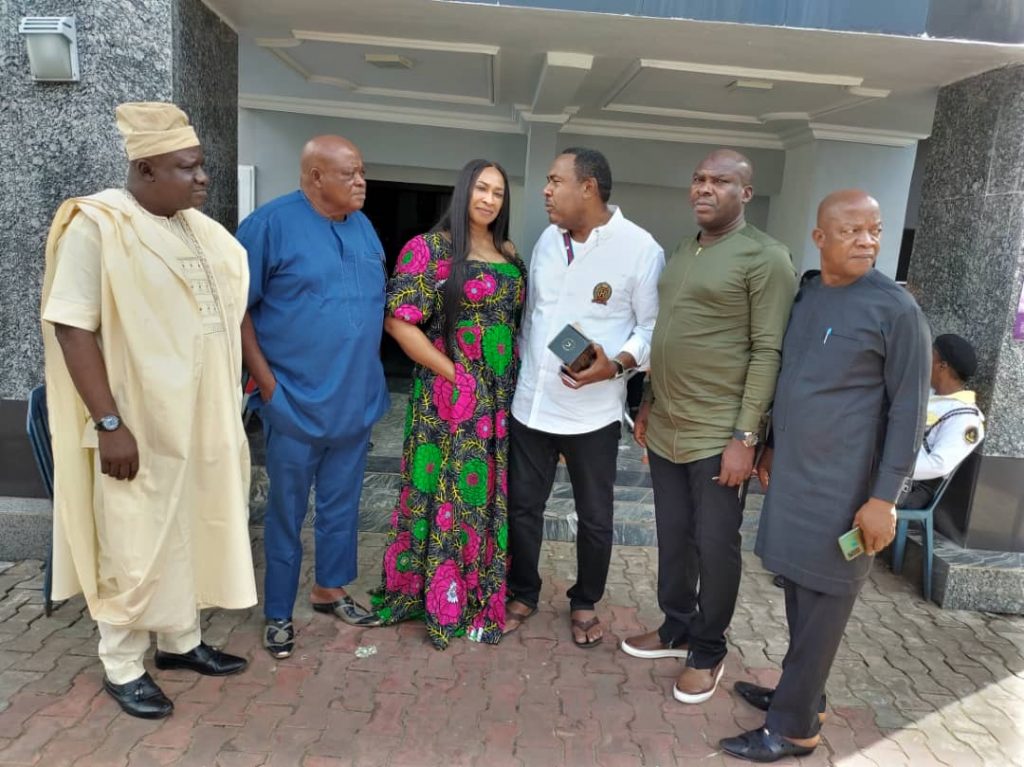 *As NAGAFF leads delegation to Anambra State
(Report by Udeme Clement):
The National Association of Government Approved Freight Forwarders (NAGAFF), under the leadership of Dr Boniface Aniebonam, as the Founder, deserves commendation for outstanding display of love, respect and honour for Mama Adaobi Nwabunike, the beloved Mother of Hon Tony IIju Nwabunike, National President of ANLCA.
The Chairman, Board of Trustees (BoT) of NAGAFF, Mr. Chidiebere led a delegation of top members of the Association all the way from Lagos to Ozubulu Community in Anambra State, on a condolence visit to Hon Tony Nwabunike, and to give Mama Adaobi her last respect.
This pragmatic demonstration of love and respect for Motherhood by NAGAFF, clearly portrays the Association as a group with exemplary leadership style, worthy of emulation by all and sundry.
Most appealing is the fact that the visit came in the nick of time when it matters most.
Our Correspendent observed that the visit by NAGAFF was a well thought-out outing, as the delegation has members, who are not even from South East, yet, they honoured Mama Adaobi Nwabunike and her entire family at a time like this.
Aside from the BoT Chairman, other
members in the team include Deputy National President, Mr. Simeon Nwonu, the Secretary General of NAGAFF, Mr. Dipo Olayoku, among others.