Special Honour To The Best Mother In The Whole World
Mama Maria Adaobi Nwabunike, a Matriarch of inestimable value
( Udeme Clement);
Reporting from Ozobulu, in Anambra State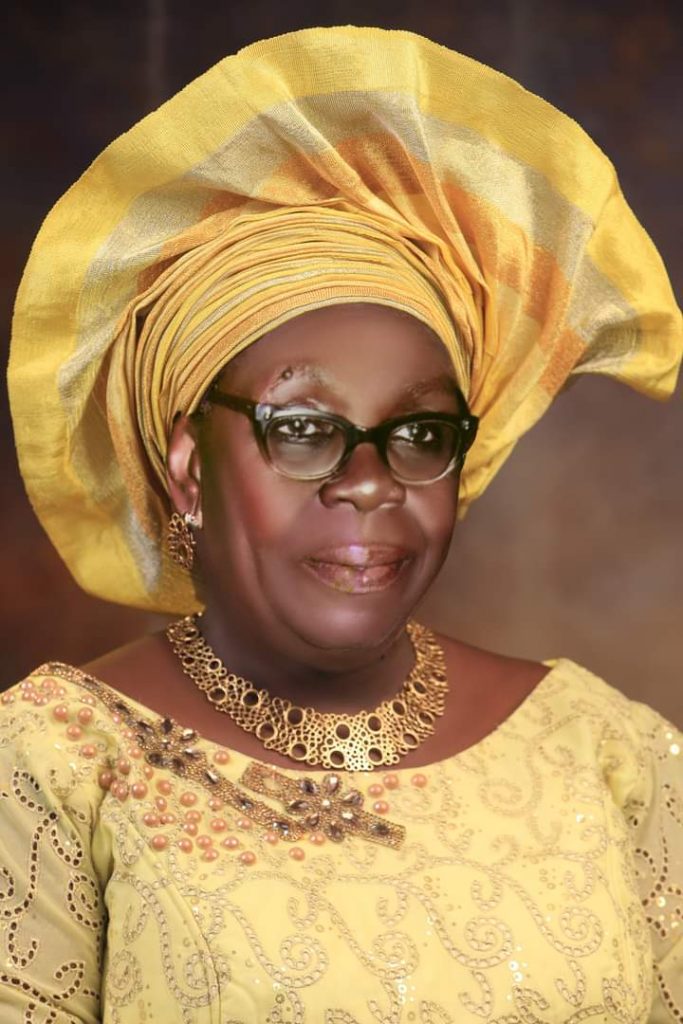 It is happening at Ozobulu community in Anambra State.
The final rites of passage
for Late Mama Nneora Maria Adaobi Nwabunike (nee Chukwuma), aged 91, Mother of Hon. Iju Tony Nwabunike, National President, Association of Nigerian Licensed Customs Agents (ANLCA), commenced today Thursday, August 26, 2021, with a Service of Songs at her residence, Late Chief Jonny Okafor's compound, Ezenwelike village, Ukunu- Eziora, Ozobulu, Ozubulu Local Government Area of Anambra State.
Internment and reception will take place tomorrow Friday, August 27, 2021 after a Requiem Mass at Sacred Heart Catholic Church, Ukunu- Eziora, Ozubulu, while Thanksgiving Mass holds on Sunday, Augus 29, 2021 at the same venue.
The programmes lined up for the burial of late Nwabunike Matriarch, to give her the last respect are indeed remarkable.
To many guests trooping to Anambra State, to give Mama Nwabunike the last honour, she deserves the best. She lived a life of honour and integrity, leaving a good legacy for womanhood.
Nwabunike Matriarch can be described as a Capable Wife.
Proverbs 31 : 10 -29; says it all
A capable wife
Her value is far more than that of corals.
Her husband trusts her from his heart and he lacks nothing of value.
She rewards him with good, not bad, all the days of her life.
*She delights to work with her hands.
She is like the ship of a merchant, bringing her food in from afar.
She extends her palm to the lowly one.
She opens her hands to the poor.
She is clothed with strength and splendor.
She opens her mouth in wisdom and the law of kindness is on her tongue.
She watches over the activity of her household.
The bread of laziness, she does not eat.
Her children rise up and declare her happy.
Her husband rises up and praises her.
* * Mama Nneora Maria Adaobi Nwabunike, has unique names:
Her two unique names Maria and Adaobi have great meanings ;
MARIA
M – Merciful
A – Accomplishments
R – Respectful
I – Irresistible
A – Admirable
ADAOBI
A – Adorable
D – Desirable
A – Amiable
O – Oriented
B – Beloved
I – Integrity
MARIA
M – Merciful : As a Mother, she showed mercy and kind consideration not only to members of her immediate household, but to extended family members.
A – Accomplishments
As a Wife, she accomplished her desires in life. She lived well and was truly fulfilled.
R – Respectful : She was known for humility and respect for people in her community.
I – Irresistible : As a young woman, her beauty was irresistible in height and facial appearance.
A – Admirable : She was a pleasant person, who was greatly admired by people around her.
She exhibited admirable qualities in building her family.
A – Adorable : Our Dear Mother was adorable womsn. She had a likeable personality that was adored by her children and other women in her community.
D – Desirable: She was desirable to her husband in everything.
A – Amiable : Mama Adaobi was amiable person. Her kindness to indigent ones in the community drew her to all and sundry.
O – Oriented : She was known as a woman with proper home training and good orientation.
B – Beloved : She was a beloved Wife and dutiful Mother.
I – Integrity : Her integrity brought her honour until her last breath.
Her background:
Mama Nwabunike, nee Chukwuma, aged 91, was certainly a Matriarch of inestimable value to her family. Mama Nwabunike, popularly called Iju Wagon, was born on March 30, 1930, into the family of Chief and Mrs. Michael Obi Chukwuma of Umuegbuezi Quarters, Ogbe Oduah, Aboh Kingdom, Ndokwa East L.G.A. of Delta State. She was the first daughter of her parents.
Late Mama Nneora Adaobi, was a devout Catholic, who contributed immensely to the growth of the church in her community. Her hard work and enormous contributions were highly acknowledged, as she was awarded the prestigious title of 'Nneora'(Mother of Multitude) in appreciation of her outstanding achievements.
In May 27, 1947, at 17 years, she got married to Chief Johnny Okafor Nwabunike, in the family of Ezenwelike, Ukunu- Eziora, Ozubulu Local Government Area of Anambra State. Her loving husband was an educationist and a very handsome man. She enjoyed a unique union of bliss, as her marriage was blessed with nine children out of which five, Okey, Emma, Tony, Bene and Francis, are survivors.
The late Matriarch of Nwabunike family was also a philanthropist and a humanist, whose kind-heartedness towards the downtrodden was unparalleled.
Many people in Ozobulu community can testify to the good virtues of the late matriarch.
Mama lived her life well and was fulfilled as a woman. As she departed this world at 91 years, her funeral will be a celebration of a life.
The late Nneora Adaobi Nwabunike, is survived by her children, grand children and great grand children including a seasoned maritime stakeholder in Nigeria and the National President, Association of Nigerian Licensed Customs Agents (ANLCA), Iju Tony Nwabunike.