Inauguration of National Shippers Association a new Dawn in Maritime Sector – SAL President, Rev Nicol
Says pursuit of a New Port Order is sacrosanct
Seeks support for new Secretary of Shippers' Council
(Report by Udeme Clement)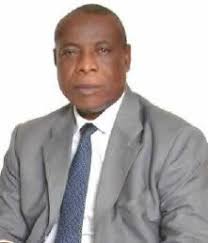 The President, Shippers Association of Lagos State, (SAL), Rev. Jonathan Nicol, has said that with the inauguration of National Shippers Association of Nigeria recently, the public will witness a new Dawn in the Maritime Sector.
He informed; "the move coincides with a new Chief Executive of Nigerian Shippers' Councill (NSC), who will pilot the affairs, to whom we will offer our unflinching support and cooperation.
"Our pursuit for a New Port Order is sacrosanct. There will be cordial relationship with Terminal Operators and Shipping Lines as it used to be. We believe, we understand ourselves better nowadays. Port charges will be tackled by all in the sector."
Rev Nicol pointed out; "Shippers will engage and work harmoniously with all Government Agencies, especially, with Nigerian Maritime Administration and Safety Agency (NIMASA), kicking against War Risk Insurance, the Nigerian Ports Authority (NPA) and Standards Organisation of Nigeria (SON).
"The quest for reduction in cost of doing business will be tackled nationally. We have always been a united family and indeed the Seafarers are our pride. Provisions should be made for them by foreign Ship owners to engage our Seafarers regularly. Any issue affecting this bond should be removed".
Rev Nicol stressed that Shippers Association of Lagos State will endeavour to bring about peaceful co-existence in the Maritime sector through dialogue together with the National body, as laid down by NSC.
His assertions; "We shall collectively assist Government to reshape the collapsed Import Adjustment policies for the benefit of all. The Apapa traffic gridlock will fissle out as it came. The owners of cargo, the Shipping Community and Terminal Operators will come together to resolve the ugly traffic situation.
"All the challenges are man-made, as such it is man that will eventually solve his problems. Government revenue generation will improve if such bottlenecks are non existent. The Nigeria Police will be engaged to jettison double handling of cargo, which is new and embarrassing.
"These are some of the reasons why the National Shippers Association was inaugurated with active State Chapters to help in solving our trade problems. The Nigeria Customs Service (NCS), will be engaged constructively to reduce harsh conditions on Shippers and their cargo on the highways, within and around the Ports".
The SAL President enthused, "An institute of immense influence has been born.
So, let us support the New Executive Secretary of NSC to join us in this crusade.
"Most importantly, there will be more channels for evacuation of cargo within our river boundaries. All stakeholders should brace up for introduction of New Port Order through collective bargaining.
"SAL will bring all authorised stakeholders to contribute their quota through collective bargaining, in order to achieve these goals. There will be foreseeable Peace and Progress in our Trade platforms. You can feel it coming. Be prepared".
About Post Author