SON achieves ground-breaking innovation with ultra-modern laboratory
Ready to test sandcrete blocks
(By Udeme Clement):
The Standards Organisation of Nigeria (S0N), has achieved what can be described as ground-breaking innovation, as the agency's ultra-modern laboratory, located at Ogba, Ikeja, Lagos, can now test all required quality parameters of sandcrete blocks.
Financial Business News inquest gathered that Sandcrete Blocks are among major components of buildings.
SON Director in charge of Laboratory services, Bath Ugwu, disclosed this new development, after a successful testing demonstration exercise.
Ugwu, expressed delight over the break-through, stressed that by deploying compressing strength testing machine with a belt in the local requirements based on Nigerian Industrial Standards (NIS) 978-2017 samples are tested to determine sound and quality sandcrete blocks.
More so, while expressing appreciation to the Director-General of SON, Mallam Farouk Salim, for his efforts in making Ogba Laboratory acquire global reckoning, Ugwu appealed to operators, block moulders and other stakeholders to approach the laboratory, to test and certify sandcrete blocks for quality buildings.
According to him, "the test demonstration exercise conducted by Engr. Tunde Akeem, clearly shows that SON has the capacity to test and certify building materials such as sandcrete blocks, which would in turn put in circulation standard and quality materials in the building and construction sector.

"Apart from compressing test, SON's laboratory also carries out water adoption test, which is yet another critical requirement for quality sandcrete blocks.

"We want to encourage all state offices of the agency, especially within the South-West zone to start bringing block samples for testing to SON's Laboratory,".
He emphasised that the leadership of SON, under Mallam Salim would deploy more of sandcete block testing machines across the country for easy access.
In another development, he expressed concern over the spate of buildings collapse in the country.
As such, SON has commenced investigation on the remote causes of recent building collapse in Umueze, Anambra State.
Describing the incident as worrisome and unfortunate, SON DG urged Nigerians to always engage the services of professionals in building structures across the country.
He noted that SON would strengthen its partnership with stakeholders in the building sector to address avoidable spate of buildings collapse in the country.
Recall that the standards body and Council of Registered Builders of Nigeria (CORBON) resolved to renew their collaboration towards institutionalising standards in construction sector, with a view to stemming the tide of buildings collapse and structural failures across Nigeria.
The SON DG represented by the State Coordinator of Anambra Office, Engr. Onipede A. Olanrewaju, who led a team on a fact finding mission to the site of the building collapse at Umueze Village, along Enugu -Agidi Road, Awka, Anambra State, said all hands must be on deck to find lasting solutions to the vexed issue of buildings collapse in the country.
He, however emphasised the need to sensitise stakeholders on their responsibilities and obligations with a view to having safe building environment.
According to the State Coordinator, "the aim of the visit was to ascertain the actual situation of things and also to collect samples from the collapsed building for further investigation, stressing that samples of steel branded bars 12MM-PHS, 8mm-u steel and concrete mixtures were drawn from the site for further laboratory analysis and investigation.
"Report from observations of the team was that the columns, beams and slabs of the two storey collapsed building were in rumbles but fortunately no life was lost".
He advised Nigerians to always do the right thing by complying with stipulated standards, regulations and national building codes before, during and after construction of projects, adding that these would go a long way in curbing high rate of building collapse in the country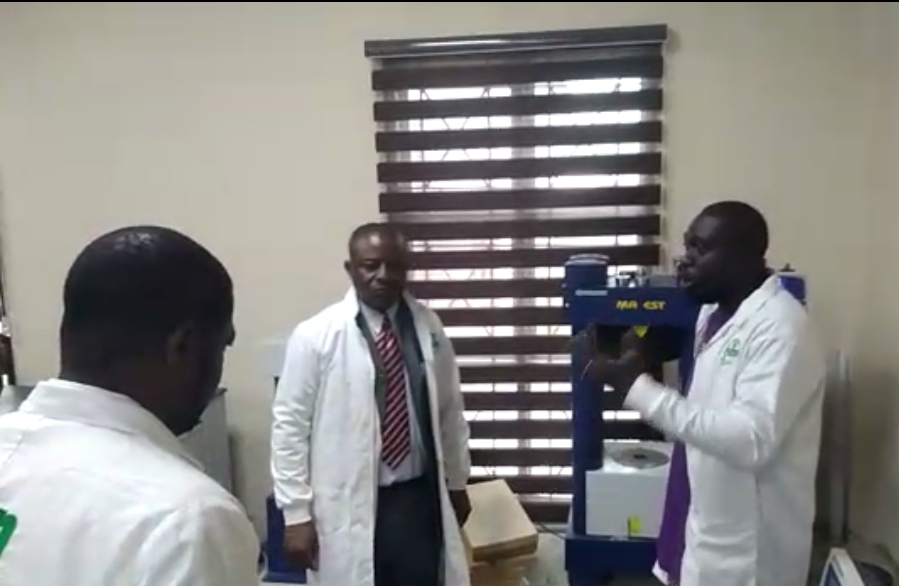 About Post Author