Massive Seizure of N1.8 bn contraband by Apapa Customs in Photo News
NDLEA lauds Comptroller Mallanta on use of intelligence, inter-agency synergy
(Report by Udeme Clement):
The press conference on massive seizures of prohibited items worth over N1.8 billion, showcased by Apapa Customs Command three days ago has attracted commendations from maritime stakeholders and other security agencies at the premier port.
While some stakeholders applauded Apapa Customs officers for their hard work and diligence, others commended them for being vigilant at all times.
Officials of other security agencies, who spoke with Journalists behind the scene, particularly commended the Customs Area Controller (CAC) of Apapa Command, Comptroller Mallanta Ibrahim Yusuf, on intelligence gathering in carrying out his duties.
Speaking at Ijora terminal where a 40ft container fully loaded with cartons of hot-pots; but concealed with Tramadol was unveiled, NDLEA official, Mr. Austin Opiepe, praised Comptroller Mallanta on inter-agency collaboration.
His words: "The CAC is doing quite well. Aside from revenue collection for government, he is also protecting the health of citizens by seizing these harmful drugs, as you can see here.
"Inter-agency collaboration is very important in curtailing influx of offensive items into the country, especially through the seaport.
There is cordial working relationship between NDLEA and Nigeria Customs. That is the reason we are here. As security agents of government at the port, we also share intelligence, because our primary responsibility is to protect our economy."
Also, the Command collected a huge sum of N65.4 billion revenue in the month of April, 2021 alone.
Recall that the revenue record and anti-smuggling feats mentioned above came just few weeks after Apapa Command presented revenue report of N159.6billion, made in the first quarter ofJanuary to March 2021, as well as seizure of 28 containers, with Duty Paid Value (DPV) of over N1.9billion."
Our Correspondent captured the press conference on photo news, as shown below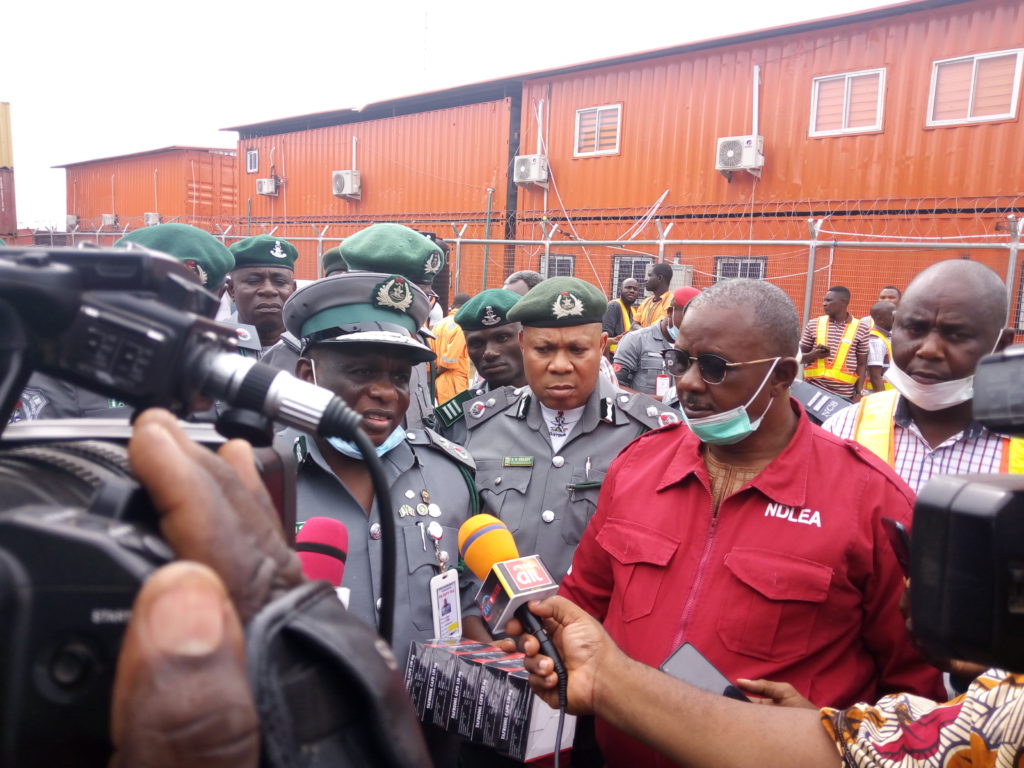 About Post Author