Barge operations: Shippers' Council harps on expertise, appropriate documentation
As BOAN meets NSC, seeks intervention on tariffs harmonisation
(Report by Udeme Clement):
The Executive Secretary and CEO, Nigerian Shippers'Council (NSC), Barrister Hassan Bello, has said that barge operation in the country requires expertise and appropriate documentation to check illegal activities of quacks on the waterways.
He made this known while receiving members of Barge Operators Association of Nigeria (BOAN), on a working visit to his office at Apapa, Lagos.
The Shippers' Council boss emphasised that documentation becomes necessary to ensure that only qualified operators granted licenses by regulatory agencies are on the waterways, in order to prevent accidents, which could lead to fatality.
He said: "Barge operation has come to stay. We can't rely only on the roads for movement of cargoes. Barge, rail and roads are important in delivery of cargoes.
"For us to ensure effective regulation and sanity in the system, approved operators must contribute to it. Regulation requires consultation and negotiation, which operators must be carried along. Now is the time to address the issues because Shippers'Council believes in large stakeholders
consultation.
"Maritime industry is vital for export promotion and revenue collection for our economy to move away from dependence on crude oil income.
"Barge operation is cardinal to cargoes delivery and the issue of insurance is paramount. The owners of the goods must have insurance as well, like what obtains in advanced countries.
"We must also look at the statistics on how much cargoes barge operators carry annually. At such, we won't allow substandard jetties to be used in the business. Barge operators must have offices and be able to track the cargoes, the vessels and barges must be sea worthy. Also, the captains and crew members must be competent. Barge operators should register with NSC as soon as possible."
In his remarks, the President, Barge Operators Association of Nigeria (BOAN), Mr Edeme Kelikume, sought the assistance of NSC
in protecting local barge operators against foreign domination by using the Cabotage Act.
He mentioned rates disparity, high tariffs by terminal operators and multiple licensing by different agencies as some of the challenges facing BOAN members at present.
Speaking further, the BOAN President called on NSC to intervene on areas of tariffs harmonisation, technical assistance in terms of capacity building for local operators and protection against multinationals trying to take over the business from local operators.
Mr Edeme informed: "Local barge opreators are doing a lot in the sub-sector and creating jobs as well.
It will interest you to know that over 1million TEUs and more than 10,000 trucks have been moved by barges in the last three years".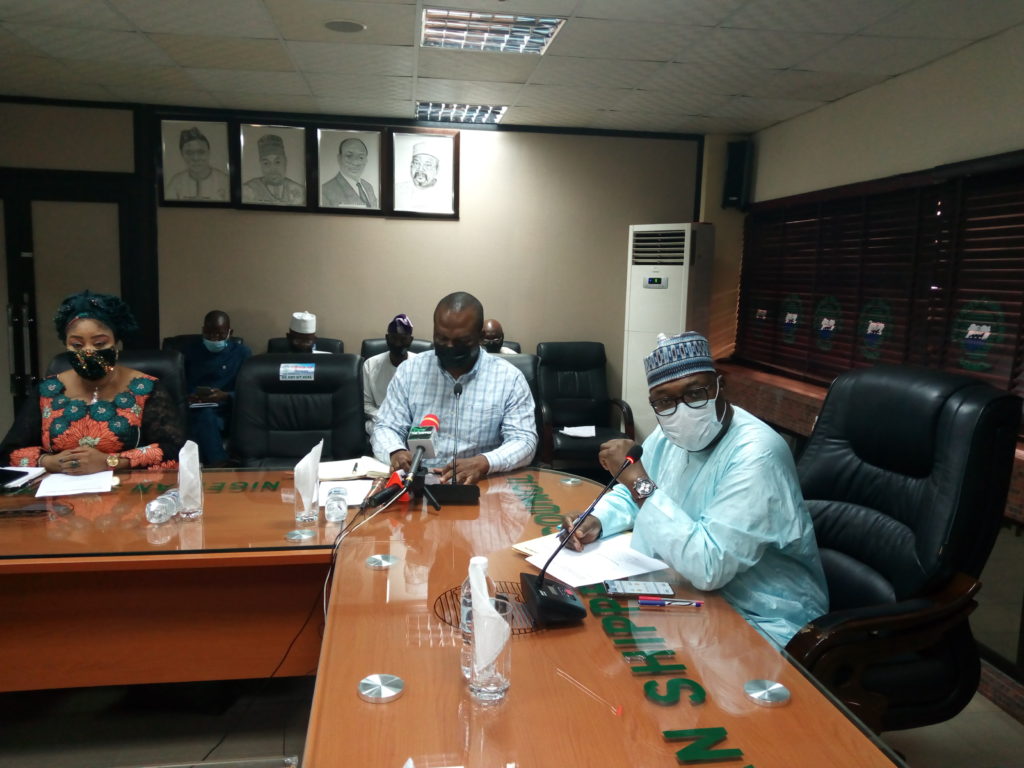 About Post Author