Breaking news:
Apapa Customs
seizes Pangolin scales worth over N952million
*Arrests suspect
(By Udeme Clement:)
The Apapa Command of Nigeria Customs Service has seized 162 sacks of Pangolin scales, 57 sacks of mixed endangered species of various sizes, such as Ivory/animal horns and Lion bones worth over N952million in monetary value.
The Command swiftly arrested one suspect identified as Mr Felix Oname, in connection with the seized items.
Addressing reporters in Lagos, the Customs Area Controller (CAC), of the Command, Comptroller Mohammed Abba-Kura, disclosed that the items were falsely declared as Furniture Components by the importer, in a deliberate attempt to escape security checks at the seaport, but his men with their eagle-eye trailed and intercepted the prohibited items through Intelligence.
His words: "The Convention of International Trade in Endangered Species (CITES 1973), entails that Customs Administration all over the world protect wildlife by intercepting illegal trade on such animals.
"Pangolins- scaly are believed to be the world most trafficked non-human mammals, accounting for 20 percent of all illegal wildlife trade".
Financial Business Correspendent captured the seized items in photo news, as shown below:.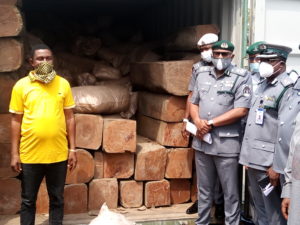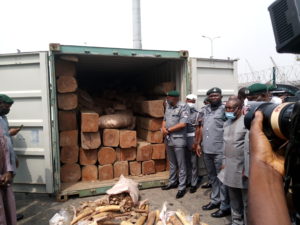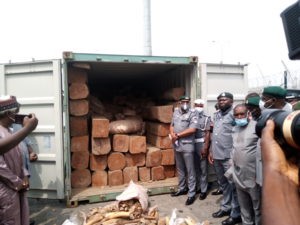 About Post Author